About me
Hi, I am Mila!
I am a portrait, lifestyle, content, and personal branding photographer based in beautiful Vienna.
I love working with individuals, couples, travelers, small business owners, entrepreneurs, boss babes, social media enthusiasts… and anyone who wants to feel special and inspired through photography. My goal is to create memories that last forever – both on camera and in your heart.
I enjoy working with natural light and the environment to create perfect, candid shots for your website, blog, or social media.
When I'm not taking photos, I'm usually decorating my home or traveling. I'm a creative soul who thrives on new experiences, especially when they involve exploring new places or meeting new people.
Deep conversations, long dinners, walks by the sea, star gazing at night, I love those inspiring and sparkling moments, the kinds that make you feel like the world is brighter than usual and everything is possible when you open your heart.
Inspiration
From the Blog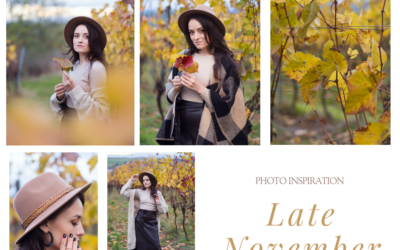 Autumn is such a beautiful time with its colorful leaves, warm sunset light, and cozy atmosphere....
Up till now no one was able to make us such a wonderful, heart melting photoshoot. Mila works with a passion, creativity and joy and you can see it shining through every single shot. Highly recommend.
I had a photoshoot with Mila and the pictures came out beautifully ! They were absolutely stunning and exceeded my expectations. I also like how quick she was, I received all of the pictures so promptly. She have a real talent for capturing the perfect moments and I will definitely be recommending Mila to anyone who wants to make a professional photo session in Vienna!
Mila's Photography in Vienna was truly exceptional. Mila's guidance on posing, her deep knowledge of the city's best photo locations, and her expert advice on how to dress for the perfect shot, all contributed to a fantastic photoshoot experience. I highly recommend her services to anyone looking for beautiful photographs in Vienna!
I would highly recommend booking a photo session with Mila! My husband and I used this as a maternity photo shoot and we are so happy with how the pictures turned out. Mila has a great eye for locations and poses, and even shared a lot of interesting info about Vienna.
If you're in Vienna, do yourself a favor and hire Mila for a photo shoot. It's well worth it. Mila was so sweet and did an amazing job. As a solo traveler, I struggle to get good pictures , I'm so glad I hired Mila, now I have pictures as keepsake from my trip to the beautiful picturesque city of Vienna. More over, she made me so comfortable. The pictures came out great.
If you are looking for jaw dropping professional level photographs of your trip to Vienna, look no further. Mila will work a great deal magic to make you look like you belong in either the Kunsthistoriches or Vogue Magazine. She's got a real creative talent, digging up all the best spots of the city for the perfect snapshot! I'm writing this review just after checking the pictures we took and I couldn't be happier! Mila's very friendly and communicative and will make you feel comfortable during every aspect of the shoot.
One of the best Photographers you will meet in vienna...totally recommended...the photos that she took was one of my best pictures that i will ever have...what a shot...wow...book the session without any second thought
create a life of passion and meaning
Ready to add some sparkles?
A glimpse of some photos I've taken